2017, buh bye! 
2017 brought joy, challenge, new adventures, and loss. All worth wrapping up into a recap and farewell to the year of the Rooster - here goes!
2017 started and ended with the dreaded word - skin cancer. January was a basal cell carcinoma on top of my head treated with a Mohs surgery and a lot less of my mane (if you saw me in a hat or didn't see much of me for half of 2017 - there's your answer). And, this past week, December ended with a melanoma diagnosis on my back with an intense surgery to remove it + a trip to the Vet ER for Jasper (more on that below).
Sandwiched between, we had a mix of it all. Top of the list - in March, we rescued two fur babies, Jasper and Louie! Brothers from the same litter, filling our days with an enormous amount of German Shorthaired Pointer energy and lots of Labrador love and chewing. With all that puppy goodness, we had Vet ER trips and most likely have funded a new wing for the vets office and pet spa!
April and May gave us the time to deepen friendships with weekend get-a-ways, classy beach towels, questionable takeout food, cheerful weddings with tequila bars and good music. Summertime taught me balance while juggling a huge regulatory project that collied during the same week of our family vacation to St. George Island. The project was completed on-time. And we made lots of family memories freeze dancing, looking for sea turtles, building sandcastles, and of course, watching our nieces put on a show, or two!
Dave and I celebrated our 5-year wedding anniversary along the coast of Maine - Bar Harbor to Portland. We loved every lobster roll, wearing a fleece in August, and the hikes of Acadia National Park. Of course, we ate well. Snagged every morsel of potato doughnuts from The Holy Doughnut, oysters from Eventide, truffle fries from Duckfat, and suckling pig with apple, brown butter, and marcona almonds (can you believe I ate that - Dave was thrilled!) from Central Provisions. Maine, we will be back to eat and hike our way through soon.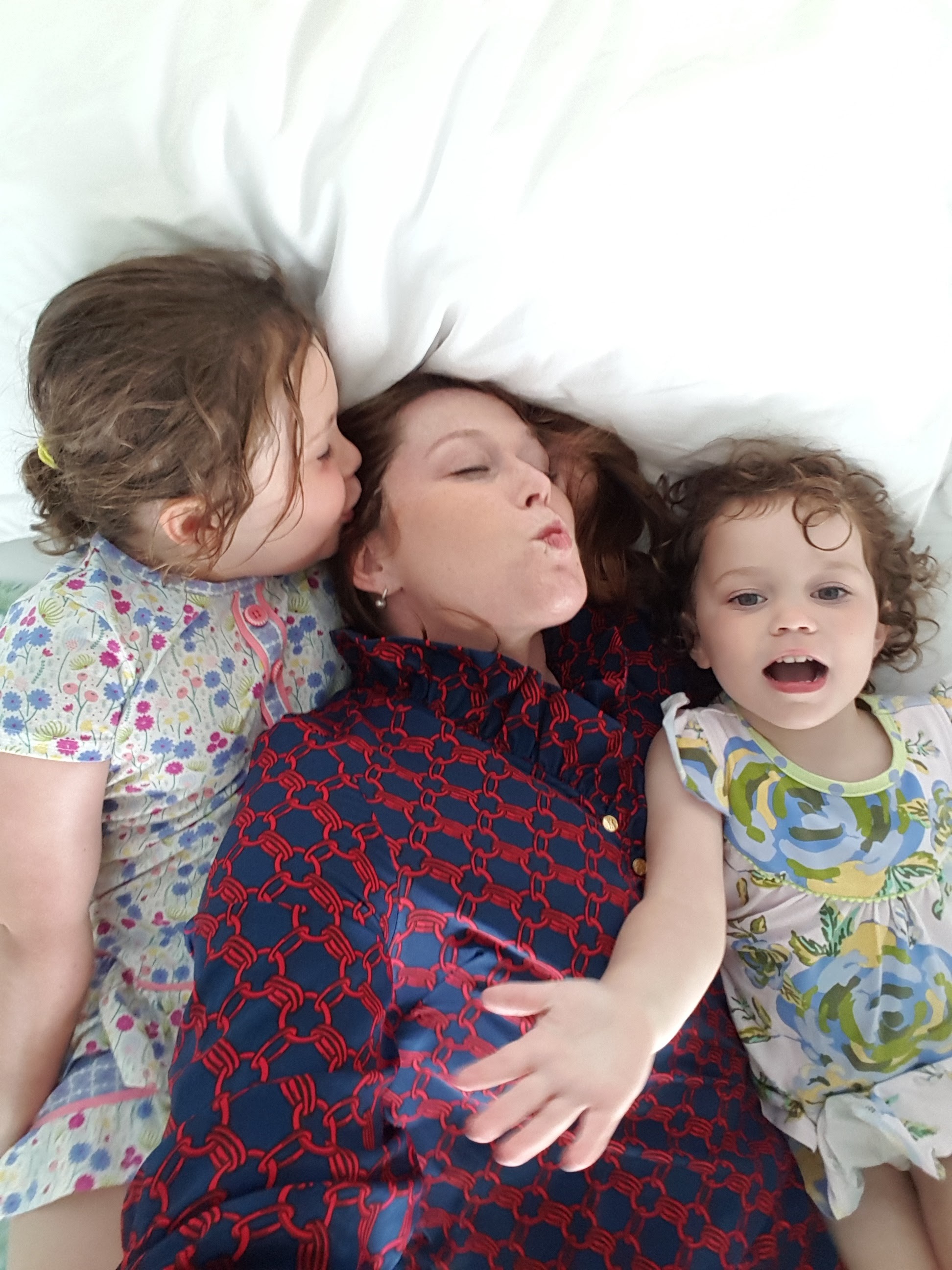 Through all of these fun adventures, I continued with my FASTer Way lifestyle (more about that here) and obtained my coach's certification for the program in August. I'd been searching for a wellness community since moving from Charlotte and leaving behind yoga friends and classes and the abundance of green juices. 100% Grateful that this group of ladies came into my life during a retreat in Clearwater, Florida!
Oct-Dec encompassed new projects at work, fun family birthdays, and Thanksgiving in Beaufort. Dec. was difficult as we said goodbye to our dear Grandma June. The hardest moment of letting go flooded our family and heartache still ensues. Our family honored her with a beautiful service where my brother delivered a loving eulogy of my Grandma's devotion to family, and I shared a eulogy reflecting on a Symphony of words that defined how she lived and taught us to live. We'll carry her Symphony with us, always.
Our year ebbed and flowed, which brings me back to where I started and taking these lessons into 2018.
Do not let challenge define you, but rather prepare and help you move forward. Give yourself grace during times of challenge.
How you spend your time reflects what is important to you.
Let go of undernourished relationships that are not serving you for the better.
When rescuing puppies, remember two's company - three's a crowd.
Travel often, travel well. And, most of all find time for yourself and time for a laugh.
All the best to you in 2018. Now, go eat your turnips and black-eyed peas!
Drucilla